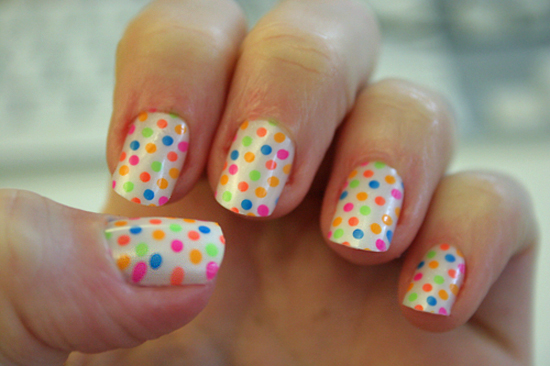 Nail art, nail polish and gel polish, oh, my. I'm a huge fan of the the nail art/nail polish boom! I think it's great that everyone has stepped up their nail game. However, it seems as if with each polish change (and I do 2-3 per week), my nails get more and more brittle and therefore crack, peel and chip easily.
So, I've identified a few simple steps to help nourish dry, brittle nails to strong, healthy nails!
Step 1: Use a gentle moisturizing nail polish remover like Sally Hansen's Moisturizing Nail Polish Remover. ($2-$3 at drugstores).


Step 2. When your nails need a trim, use a nail file instead of a nail clipper since nail clippers can create more ridges and cracks in nails.








Step 3. Buff away any unwanted ridges. A buffer is my manicures best friend. It gives the illusion of a smooth nail bed and can even gently remove unwanted cuticle regrowth!
Step 4. The Olive Oil Soak.

Do this as often as possible in between polish changes, sort of like a "deep conditioner" for nails. Once your polish is removed and your filing and buffing are done, dip your tips into a small bowl of olive oil for 5-10 minutes. Then wash and dry your hands well to remove oily residue. Now, you're ready to begin your polish routine!
Step 5. Use cuticle moisturizer daily. While many of us use hand moisturizer daily, it's also important to target your cuticles to give them the moisture they need. This helps prevent unruly cuticle regrowth as well as prevent hang nails. (Try Burt's Bees Lemon Butter Cuticle Cream, $8 drugstores).
Hope these tips help! Got any great nail tips to add? Please share them in the comments below!